Advice from a Perpetual Student of Design- Part 1
FINE ARTS & DESIGN
I attended the University of North Carolina at Charlotte and graduated this past December with a BFA concentration in Graphic Design and a Minor in Art History. While in school I learned a lot about design, but after school is when I've learned the most. A lot of people undermine design education. But being a designer automatically makes you a perpetual student. I believe that the education I received is totally worth "the fat check" that was written for it. But what they teach you in design school is mainly how to teach yourself.
Learn new trends. Learn from history. Learn from peers, professors and colleagues. There will always be learning.
Thanks to the Bauhaus school, design students are exposed with a way to merge arts & crafts and technology together. The school favored simplified forms, rationality, functionality and the idea that mass production could live in harmony with the artistic spirit of individuality. Students learn the basic elements and principles of design while on the track to receiving a Bachelor's in Fine Arts. Being exposed to a variety of art professions from photography to painting to printmaking and digital design, classes like these open up a completely different perspective on how to look at the world. You can always look at things, but design helps you see things better. Try thinking about a picture in terms of contour, colors, lines, and shapes; this is how a fine artist thinks.
Although education is always a good start, school doesn't teach you everything. You have to have the motivation to teach yourself everything that they don't cover.
Bauhaus: Design in a Nutshell
LEARNING TO THINK LIKE A DESIGNER PART 1

AUDIENCE
First things first, as a designer, you are a communicator of ideas. We help our client translate their message to their particular audience. There will be very little instances where you are the audience you're designing for. The audience is one of the main things that constantly changes depending on the client, so you have to learn to speak different languages. You always have to practice empathy. Empathy is the ability to see the world as other people do, to see what they see, feel what they feel, and experience things as they do. If the message is complicated, then as the designer, your job is to be able to simplify complicated concepts.
The Importance of Empathy
Try to understand how other people experience the world.
DESIGNING
Design is the intentional solution to a problem with a set of constraints. In order to design, the first thing you have to do is research. Without research you can't understand the problem you are trying to solve, and therefore, you can't design. Ideating comes next. Divergent thinking is when there is never one correct solution. After you've established what your problem is you come up with a variety of solutions so you brain storm, make mind maps and brain dumps. These techniques allow you to come up with the craziest ideas that can then be narrowed down into a feasible idea that fits what your client is looking for. The first draft of any design is never going to be the one you go with, kinda like how you make that first pancake and it's always the worst one. The more pancakes you make, the better they come out.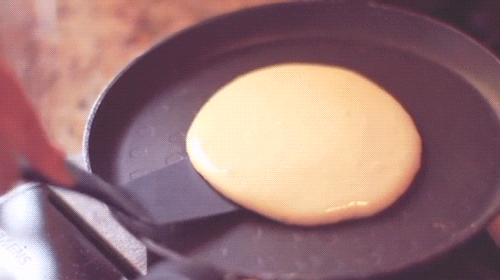 If you are working as part of a team, the Art Director or Creative Director will oversee your designs, in which case you must follow their suggestions for the direction of the design as it's the client's best interest that's important—not your creative genius. As a designer, customer service is key. Learn how to ask questions, not just to the client, but also to your supervisors and mentors. You can always get better, as long as you keep learning.
You have to step back from your designs and reevaluate your work in order to see a better solution to the problem. This also helps with allowing you to breathe and not get frustrated with what you're working on—because it will happen at some point in time. Another thing to keep in mind is that design doesn't sell itself, you are a communicator of visual impact, but you also have to learn to talk about your work. Work it.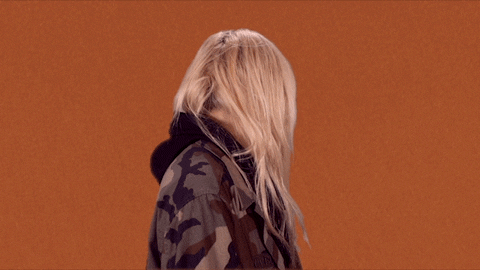 Here are some sites for my fellow perpetual design students:
INSPIRATION
Perpetual Student of Design,
Nina